Description
Tapered Plug Bung Stopper Silicone Rubber
The tapered silicone rubber plug, bung, or stopper, is used to plug holes, both threaded and plain, to prevent contamination during finishing operations, such as electro-static powder coating, painting, E-Coat etc.
For other finishing operations, such as plating and anodising, the tapered plug can be used when it may be desirable to exclude chemicals used during the processes.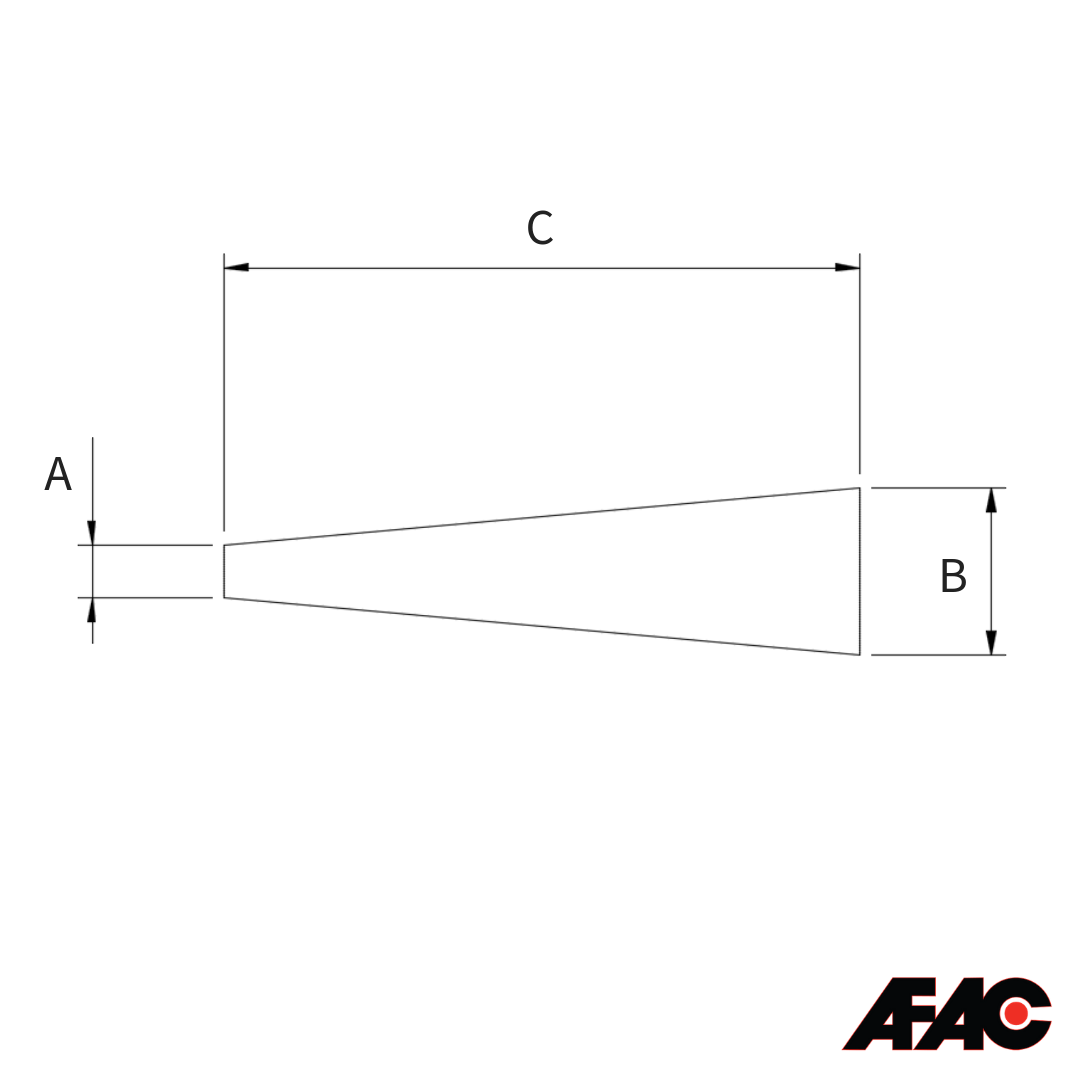 Used for:
Powder coating
Anodising
Electroplating
Hydrodipping
Next day delivery
Whatever purpose you want tapered plug, bung or stopper for, there are tons of options and most are in stock for next day delivery.
Tapered plug, bung or stopper Sizes
The tapered plug, bung or stopper takes the form of a truncated cone. These are available in many sizes to suit micro size holes, up to some that will fit into holes of over 100mm diameter. With varying lengths and diameters, there will be one in the range to suit every need.
Using Tapered plug, bung or stopper Silicone Rubber
To give the maximum flexibility in use, most stock sizes are produced from silicone rubber, which we call our BAKEWELL range, as the high temperature resistance of Silicone rubber bung makes them ideal for use in high temperature stoving ovens used in powder coating. As they do not deteriorate with heat, they can be re-used time and time again. The coatings do not adhere well to the BUNGS, so they can easily be cleaned, manually or by rumbling, to extend their life.
Fitting of the BUNGS is best achieved by pushing into the hole, then rotating the bung, so it fills the hole. When removing, they can usually just be pulled out. This is best done while the component to still warm.
Should you find powder or paint gaining access to the reverse end of the hole, either select an alternative Silicone rubber bung, or use one of our TUGPLUGS, which are particularly effective when through holes are deep.
Tapered plug, bung or stopper – The Material
Manufactured from silicone rubber, Silicone Rubber caps or BAKEWELL CAPLUGS are ideal for masking during electro-static powder coating, stove enamelling, E-Coat, plating and anodising.