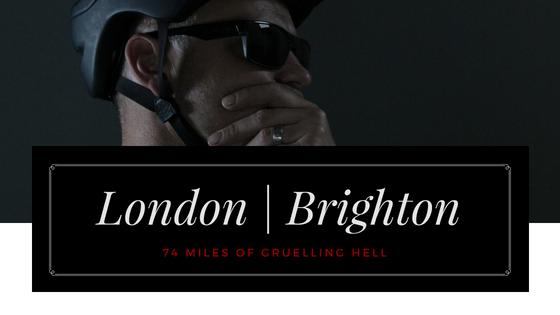 Company Director, Ryan Mullins has just signed up for the London to Brighton off road cycling event. This charity event organised by the British Heart Foundation stretches over 71 / 74 miles (depending what page you read). That 3 mile difference will probably feel like the length of England on the day……
Ryan is the son of company founder Lee Mullins and has been in charge now for nearly 3 years. Lee has taken retirement and now spends most of his time either at the local aircraft museum or tinkering with cars in his garage at home.
So why did Ryan decide on the London to Brighton off road?
Ryan is a keen cyclist and a British Cycling qualified level 2 coach. Not only does he ride bikes but he enjoys building them too. His main passion is mountain biking which he said this about.
I love getting out in the woods at the weekends. It's so peaceful and I get a mix of adrenaline, fitness and general wellbeing.
Ryan Mullins
When Ryan heard about the London to Brighton off road he had immediately said he would like to take part. 2018 seemed the perfect year for it with a combination of fitness and equipment that would form a great foundation for working up to the 70+ mile adventure. The fact it's for a good cause too just makes it all the more worthwhile.
Ryan will be knuckling down with a training regime over the next few months which includes a 50 mile off road event more locally at Milton Keynes in the summer.
Visit Ryan's Just Giving page here if you'd like to make a contribution to the British Heart Foundation and sponsor Ryan's London to Brighton ride.

If you're interested in taking part, visit this link: BHF London to Brighton Off Road