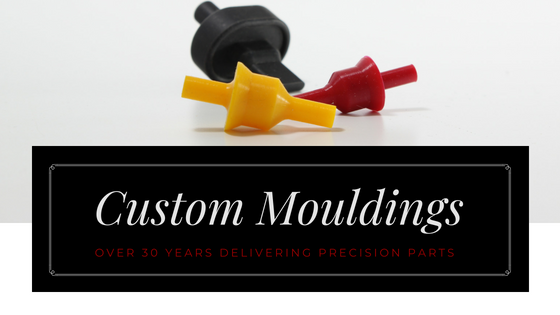 Case Study: Creating a bespoke silicone rubber moulding to speed up manufacturing
Sometimes, when a client comes to us with a unique problem that needs solving, we create a bespoke silicone rubber moulding for them. Then, having created a solution to the problem, we realise that there may be other customers facing the same problem. The result? A new product line available to all our clients.
This scenario is precisely what happened when we were approached by an international client who had a finishing problem. The company in question is a leader in secondary power distribution solutions with an outstanding pedigree. The business specialises in high-performance medium voltage switchgear for industrial, utility and commercial applications. Incredibly, they have more than 100 years' experience in enabling the safe and reliable distribution of energy all over the world.
The problem they consulted us about was this: they were looking for a cap that would protect the threaded ends of studs during media blasting to remove oxides and scale from their steel assembly. The cap would also need to act as a mask during electro-static powder coating. However, the caps they were using couldn't withstand the punishment of shot blasting.
It was time for the AFAC team to step in. We designed a beefed-up version of the T-Cap. It has heavier walls and it doesn't have the lip feature that the standard caps have. The reason for omitting this is that the blasting process is so fierce it tends to blast the cap completely off the stud. The resulting design for the new cap has increased wall thickness, no lip and a modified top flange to withstand the strain of being pulled off. As an extra precaution, the bore of the cap has also been reduced to give an increased friction fit—a further measure to help it remain in place during blasting.
The result was a winner! The new cap is able to withstand the rigours of blasting and the customer has requested a range of similar caps to use with different sizes and lengths of studs. These robust caps are now also available to our other customers. So one client's problem resulted in all our clients gaining a new product!